New Achievement of GENMA Radial Stacker
2019-06-12
Recently, Mr. Greg Courts, General Manager ofEmerging Markets Procurement of Rio Tinto visited RHM and witnessed project completion of GENMA Radial Stacker. During visiting, Rio Tintoexpressed grateful thanks to RHM and presented gifts to every member of projectteam.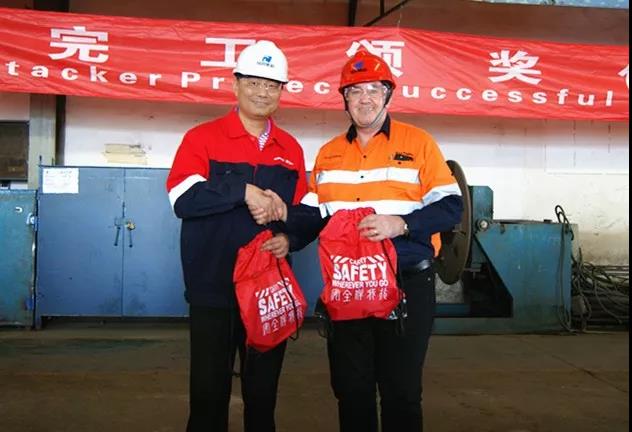 GENMA Radial Stacker is customized for Rio TintoDampier Salt Limited, Lake Mcleod Site. Bulk material is wet salt andproduction capacity is 1200THP. The machine is based on the actual needs of DSLand oriented by Australian AS standard and Rio Tinto specifications. In theprocess of product execution, it fully demonstrates the advanced design levelandoutstanding manufacturing ability of RHM, which leads to the perfectperformance of this project and win high praise from RioTinto.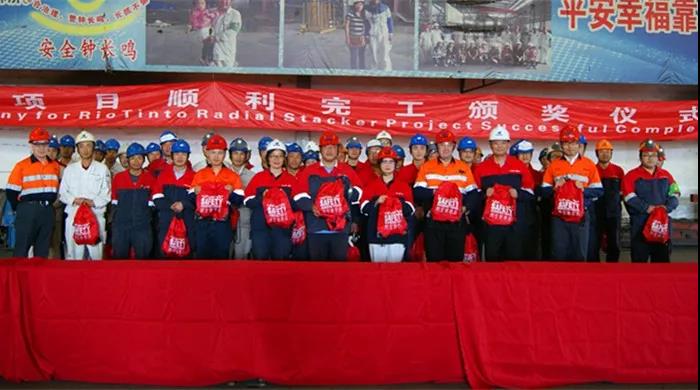 Rio Tinto Group, theworld-renowned supplier of resourceexploitation and mineral product, was founded in 1873. Together with BHPBilliton and Vale, they are the three giants of Global Mining. RHM maintainsgood relationship with them for long term cooperation.