Perfect performance丨 RHM has successfully delivered two Genma gantry cranes
2021-04-03
Recently, RHM successfully completed the delivery of two Genma four link (combined boom cylinder gantry) portal cranes developed and manufactured for a shipyard.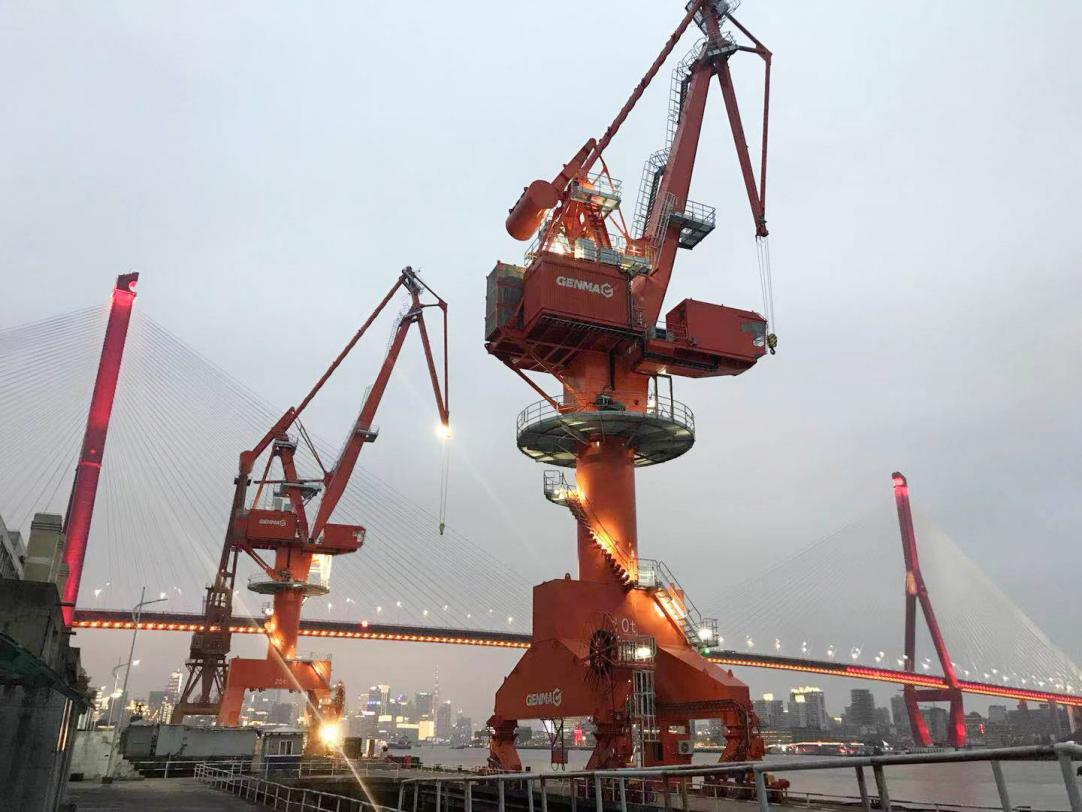 In order to resolve the conflict between the stability and efficiency of traditional lifting equipment, Genma has made a breakthrough in innovation. By optimizing the ratio of four connecting rod length, not only to ensure the crane in the process of amplitude fluctuation to maintain a stable horizontal displacement of the crane, but also to maintain high efficiency. This product is widely used in port, wharf, shipyard, factory and other field operations.
The four link portal cranes delivered this time is used for hoisting and installation of outfitting parts for ships berthing at the wharf, as well as hoisting of other items required by wharf work. In order to ensure the safety of construction in coastal areas, the product has been upgraded in the form of connecting rod. Compared with the general door and seat machine, the weight of the whole machine is lighter, the force is more reasonable, and it can withstand 16 strong typhoons in coastal areas to strengthen the safety guarantee of dock operation.
Market demand - oriented, to protect customer safety interests as the core. All the time, GENMA brand always adhere to the breakthrough in the field of technology innovation, focus on providing the market with high-quality lifting equipment and port machinery and other kinds of equipment. In the future, we will continue to uphold the spirit of innovation, pioneering manufacturing equipment, to create new value for customers.