Background
In August 2015, GENMA delivered 3 units mobile environmental hoppers to APM terminal which is owned by Maersk Group and located in Callao, Peru. The port of Callao is Peru's main commercial seaport, just 12 kilometers from downtown Lima, the country's capital. With its modern and advanced equipments, its foreign trade accounts for 75% of the country's imports and 25% of exports. It exports mainly refined metals, minerals, fish meal and fish oil, and imports wheat, lumber and machinery. It is home to a wide range of industries including breweries, fish meal factories and shipbuilding yards.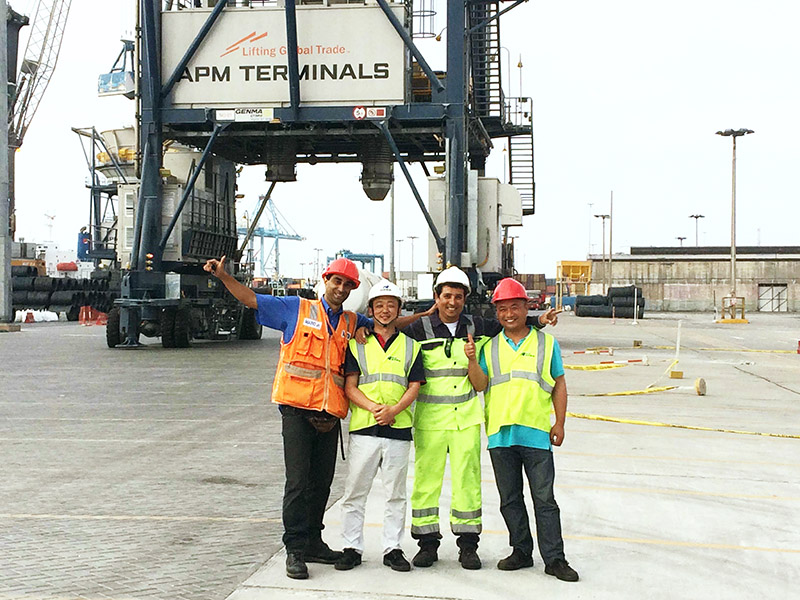 Figure1-genma maintenance-APM terminal

Recently, GENMA service team went to the APM terminal, and completed the maintenance job for these 3 hoppers.
Solution
These 3 mobile environmental hoppers have been operated for nearly 2 years, mainly used for grain and fertilizer unloading, which are still in good condition without big problems. For this maintenance trip to Peru, mainly 2 problems need to be solved:
1: Paint coating of the accessories, especially for the diesel engine room, speed reducer, scraper and other parts, which caused by the corrosion from frequent-use.
2: Other tiny problems.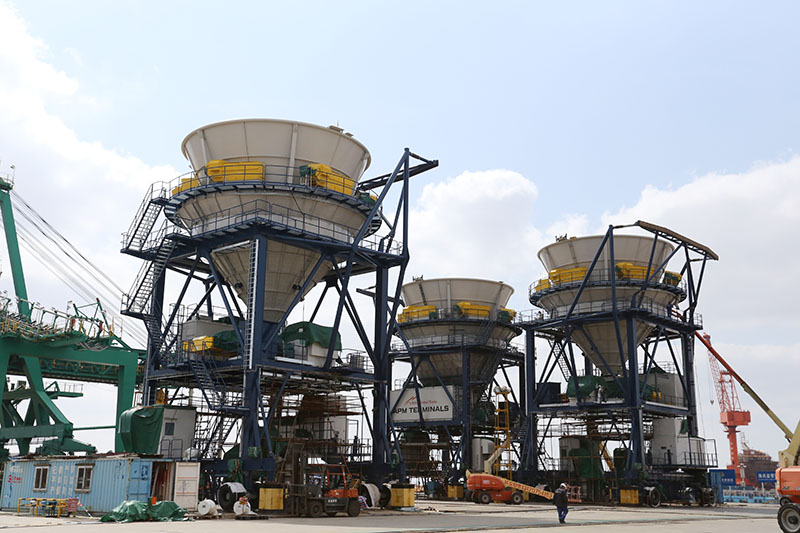 Figure2-genma maintenance-APM terminal

During the maintenance period, the schedule had to be adjusted several times due to the tight business schedule of the port. However, the work was completed successfully and appreciated by our customers.
Results
Each time the opportunity to communicate with our customers, is also a rare chance for learning and experience accumulation. The customer gave us the suggestions on detailed humanized design which should consider the actual operating and maintenance process. In the same way, we reminded them of some details of proper operation and daily maintenance, which are crucial to the application and machine life.