Solving dust pollution contributing to environment protection for Guigang——RHM successfully delivered a Genma grain ship unloader
2021-03-31
Recently, the customized GENMA grain pneumatic ship unloader developed by RHM for Guangxi Guigang Hailou Warehousing Service Co., Ltd. (hereinafter referred to as: grain suction machine) was successfully delivered.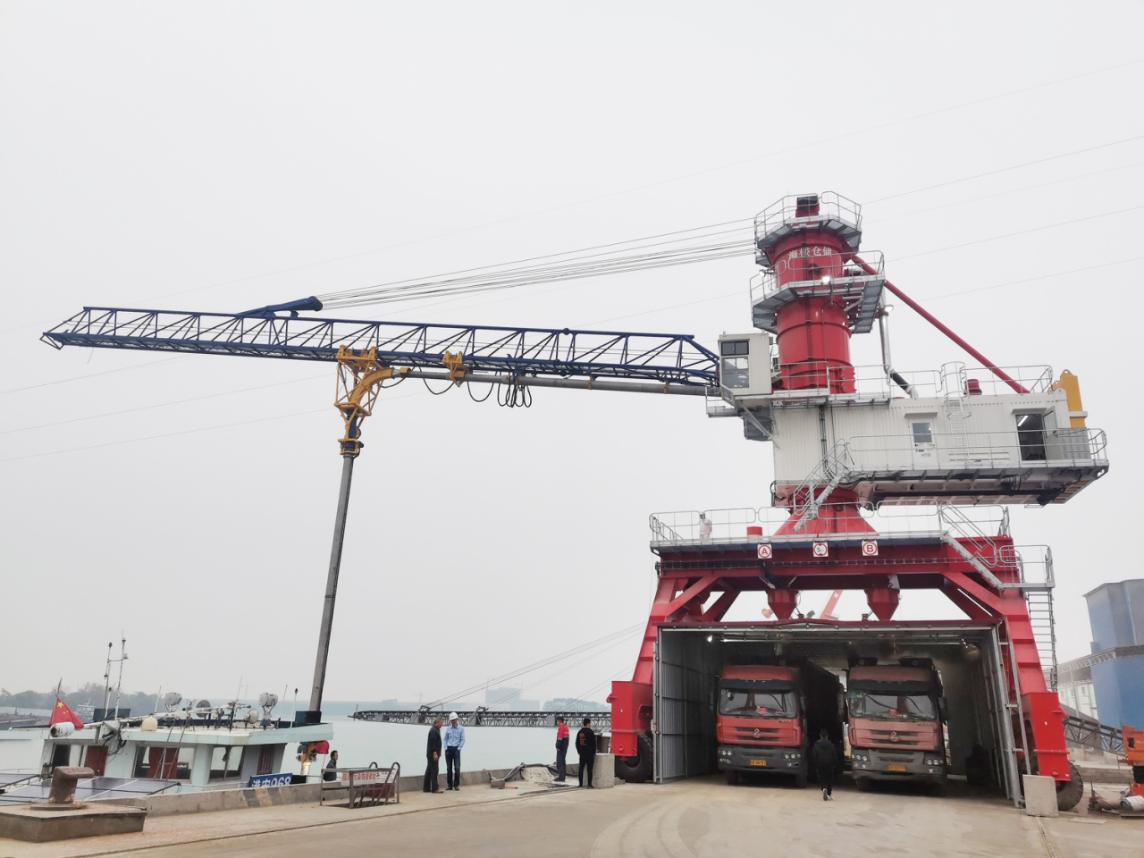 The GENMA grain suction machine delivered this time adopts the dust removal technology with independent intellectual property rights, and uses a new dust suppression hopper to make the equipment automatically adapt to the incoming material flow in the process of operation, effectively form the material column, and perfectly solve the trouble of dust spillage. During the operation of the equipment, we strictly abide by the national environmental control standards and help build a new green port with healthy environment, low energy consumption and low pollution.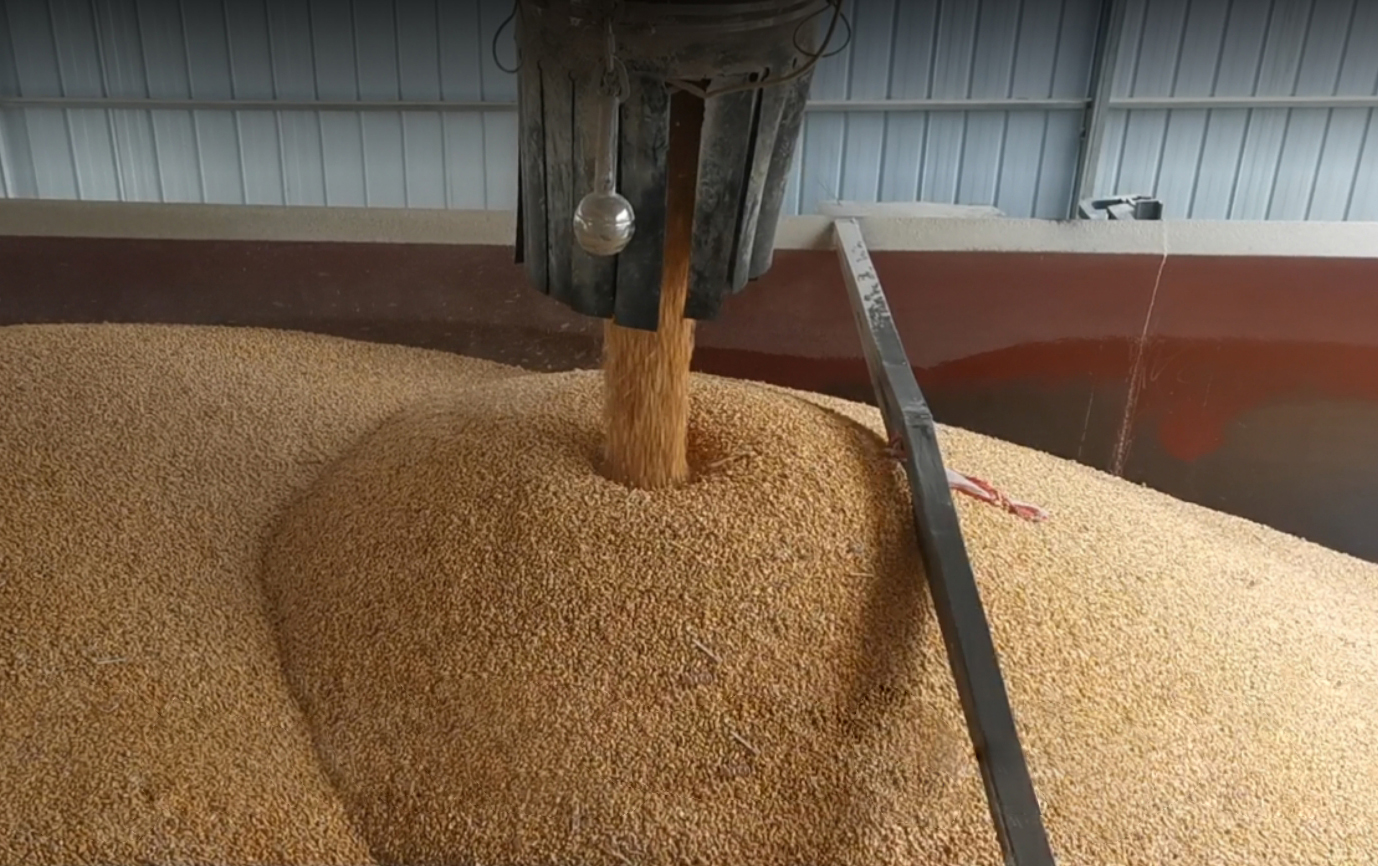 The lengthened boom design of the product allows the machine to work across the ship, reducing waiting time and improving discharge efficiency.In addition to efficient operation, the suction machine also has outstanding performance in terms of energy saving loss.The high efficiency multi-stage turbine fan applied in this product has low damage rate of materials, which can effectively save energy and reduce consumption, automatically adjust flow and protect pipelines, thus greatly improving the service life of the equipment.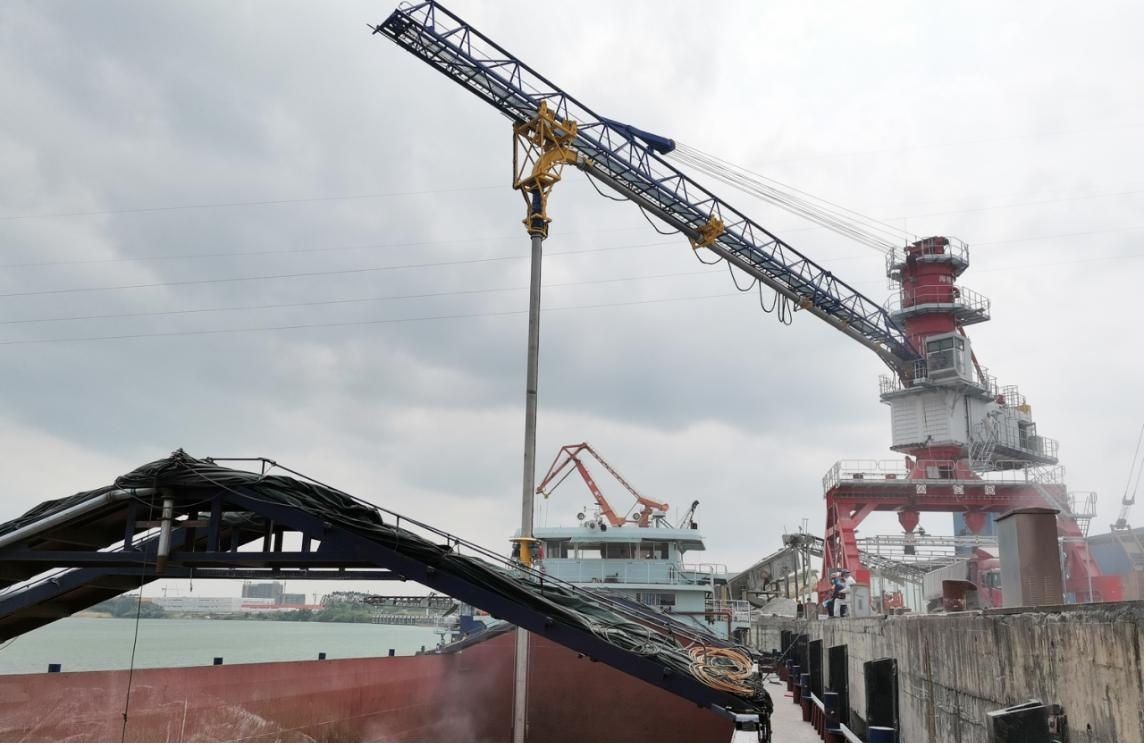 GENMA grain pneumatic ship unloader is a special ship unloader developed by Runbang for all kinds of grain terminals. It takes into account the obvious advantages of environmental protection, energy saving and high efficiency.At present, GENMA has provided special grain ship unloader for many ports in the world such as Puerto Cabello, Port Maracaibo and so on.
GENMA has always been committed to providing customers with efficient and stable integrated material handling solutions with all-out attitude and the belief of perfect performance, constantly creating value for customers and always adhering to the commitment of GENMA to customers.